For Improved Patient Care
Real-time insights into queries on critical care and overall care operations can transform care delivery and patient experiences. Let instant answers by our AI and Analytics led platform lead you to this new ecosystem.
Creating Value In The Care Continuum
We're converging AI platforms that deliver real-time and precise insights, expediting multiple aspects of clinical and care practice.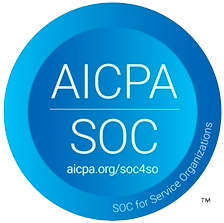 Standardized and easily accessible patient-specific genomic information.
Optimizing caregiver allocation and ops with right staffing insights and predictions.
Predictive diagnosis for proactive caregiving and better clinical impact.
Enriched lab research data for ailments such as cancer research.
Flagship Solution In Focus
AI Answer – For Insights In An Instant
Across care operations, the availability of data is not enough. caregivers need ready answers for all their care-related questions to make decisions quickly.
AI Answer addresses this need, leveraging Natural Language Processing to offer insights in a simple Questions and Answers format.
Exceptional Benefits With AI Answer In Place
Turning siloed care services into a connected care ecosystem
Improved care delivery and better patient experiences
Fewer patient turnovers
Efficient use of care and clinical resources
Instant Answers. Complete Insights. Critical Decisions To Catapult Care.
Talk to us to take you there.
Powerful Platforms Zeroing In On Every Aspect Of Care
Mapping hundreds of hours of clinical analysis in seconds for proactive care intervention for veterans.
Query-engine based key data collection that improves the quality of research – for specialized care such as cancer.
The Celbridgescience Universe
Explore The Brand Behind It All
At Celbridge Science, we catalyze desired business outcomes leveraging AI and Machine Learning, deploying their benefits through Analytics Platforms for Healthcare and Life Sciences.