Biomarker Centric

Strategy
Analytics & AI Capabilities Furthering Drug Discovery
Be it the groundwork of a new drug research or its clinical development and FDA approved launch, Celbridge Science provides biomarker centric AI-driven analytics accelerating every phase of the process.
Explore

AI Biomarker Modeling
Differentiating Biomedical Analytics In Drug Trials
Invaluable to the drug discovery and development process, Biomarkers are useful at every phase. A biomarker-enabled development of therapy delivery to approaches of patient selection will further success rate in drug development, reducing costs, and fast-tracking approvals.
The Celbridge Science Role In Biomarker Modeling
Our experts facilitate the ability of Pharmaceutical firms to bring their products to market quicker through an in-house Biomarker data platform
We apply analytic data to clinical trial programs, thus facilitating faster drug approvals and time to market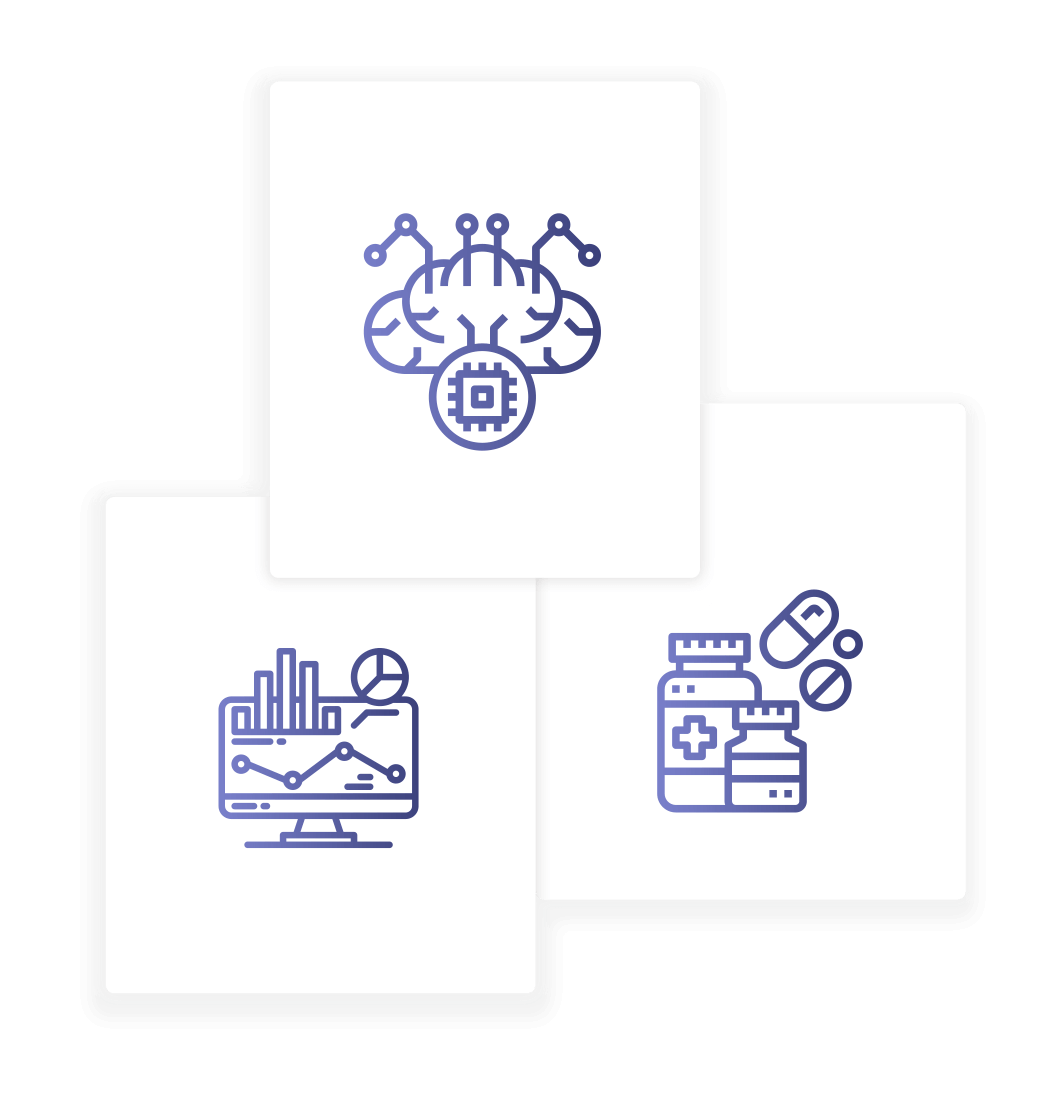 Gain On The

AI-Driven Analytics Curve
Avoid falling behind as AI delivers value to your competitors. Engage with Celbridge Science to reenergize your drug discovery pipeline and regain your momentum!
Ways We Impact Success In The Sector
Combining Drug Research, Big Data & Biomarker Management with Artificial Intelligence to drive meaningful insights and decisive decisions.
Partnering with our clients to deliver a deep understanding of the pharmaceutical commercialization landscape
Empowering them with analytics tools to deliver enhanced processes and organizational value
AI Impacting

Clinical Research
Your Map To Assess Biomarkers Making Better Impact