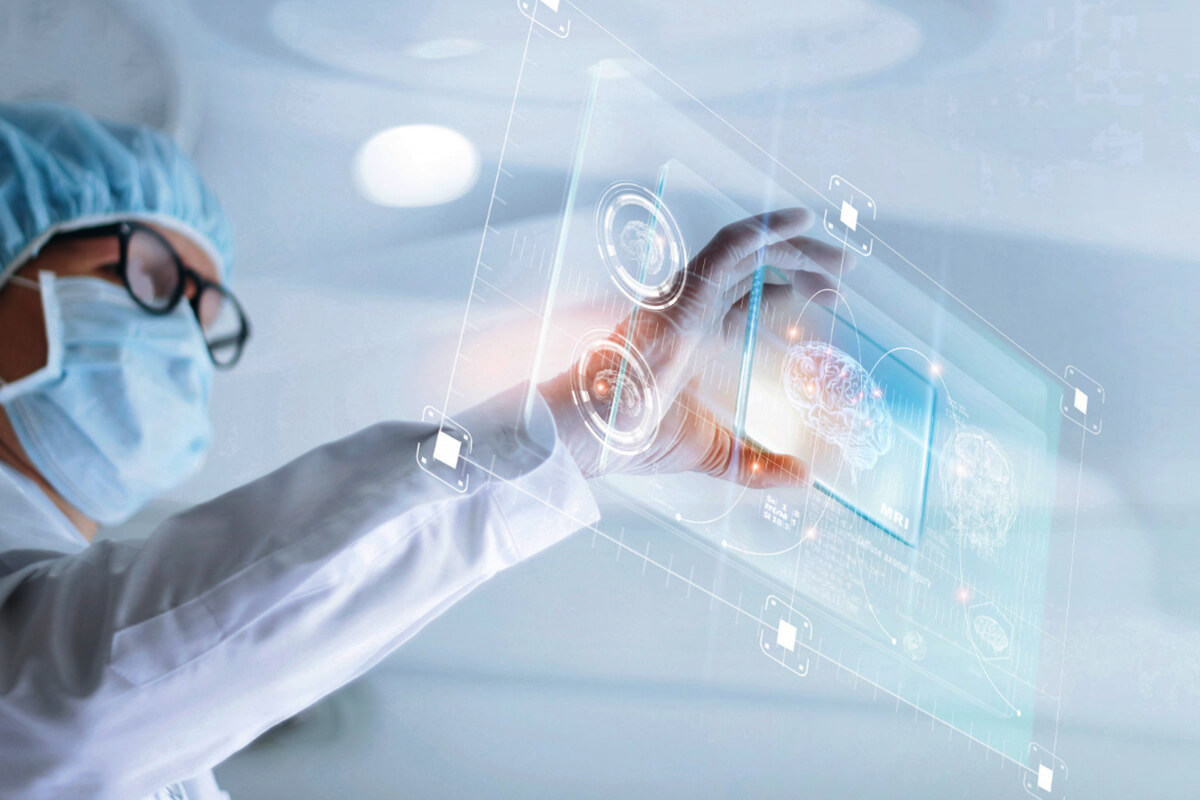 Many organizations that were falling short of digitized methods struggled during the sudden onset of an epidemic. The number of people who needed proper treatment and healthcare assistance was humongous and was unexpected too. This is one of the scenarios that emphasize having an advanced automation technology in place that can handle increased demand in the healthcare industry and pharmaceutical companies and provide top-notch healthcare to every proper enrollment.
Good-to-know facts about Hyper automation technology
Hyper automation stands at the first position on Gartner's Top 10 Strategic Technology Trends for 2020. Well, Gartner refers to it by the term Hyper automation, but what exactly does it mean? Hyper automation encompasses advanced automation technologies like RPA, Artificial Intelligence, Machine learning, etc., to discover, design, analyze, monitor, measure, and automate various tools to enhance human augmentation. To cope with the superior intelligence human beings possess, hyper-automation is curated with a combination of specific practical tools like RPA, process management, case management, IBPMS, etc.
Need for hyper-automation in the healthcare industry
In today's world, where we deal with a pandemic, speedy and effective measures are essential in drug production, handling vast volumes of data, detecting diseases, and performing administrative tasks. Advanced automating software and tools can lead to more significant innovations and developments in less time and is highly cost-effective than outdated computing methodologies. Voice biometrics technology, AI chatbots, Big data analytics, etc., are just a few hyper-automated tools that eliminate some of the severe challenges faced by the medical industry.
A recent study shows that in India, approximately 5.2 million medical errors occur every year. Hyper Automation involves the implementation of robotic process automation (RPA) to get rid of these errors that are often caused by human interventions.
On a positive note, studies show that "The Hyperautomation Market is estimated to grow at a rate of 18.2% in the forecast period and is expected to reach a value of USD 22.84 Billion by 2027." as per a journal published by Emergen research.
Significant challenges faced by the healthcare industry
The healthcare sector is in constant need of hyper-automation technologies in the following areas:-
Effectively storing and regulating vast volumes of data
To have strong coordination among the advanced tools, implemented
Data privacy and security systems that could be hampered by human interference
Here are some of the critical benefits of hyper-automation in the healthcare industry:-
Efficiently handles the tedious administrative tasks with greater accuracy
Invoice and insurance claims are settled promptly, without delay
Prescriptions, discharge summaries, and follow-ups can be automated
Audit processes that involve days and months of backend works can be minimized
Fully computerized systems leave no room for human errors
Exceeds in the quality of service and patient experience
As the population increases tremendously, the need for technologies that simplify sophisticated medical tasks goes up, and hyper-automation becomes an ultimate solution to the operational difficulties in the healthcare industry. In the upcoming years, machines tend to take over the industry, providing the most proper data management, billing severe, detecting diseases and performing enrollment and appointment tracking that eases human life. We are bound to have the best medical experiences ever.